PRICING & SHIPPING /
SPECIAL DISCOUNTS

This page is organized by
PRICING INFORMATION
a) Auto Parts
b) Motorcycle, Trike, ATV & 4-Wheeler Parts
QUOTES
COLOR MATCHING
PAYMENT & RETURN SHIPPING INFO
MISCELLANEOUS
SHIPPING ALTERNATIVES
SPECIAL DISCOUNTS


PRICING INFORMATION
The Limited Edition PSC Garage Posters are Now
SOLD OUT
Thank you for your support!
Click the photo below to see a larger version.
QUOTES

Powder Colors Currently In Stock
Most can be viewed throughout the Gallery of Work Samples
All powder colors are identified in our photo captions for easy reference


MISCELLANEOUS

Please make sure the box you choose to ship your parts is large enough to return them in! We use LOTS of packing materials and bubble wrap to protect your masterpiece for its return home to you.


Please be certain your chosen box is at least 3 inches larger on all sides than the part(s) you're shipping
to allow for sufficient return packaging.


We're out in the sticks here and don't have the luxury of a store on every corner ... time spent searching the Dollar General's dumpster for a bigger box is billable to you, delays your shipment, gives me an attitude, and could be much better served in the shop coating the next customer's parts.

Thank you for your understanding!

~ Leanna

~ ~ ~

If you toss the related hardware in the box with your parts, it will be coated to match at no additional charge. Of course, all threads will be masked.

~ ~ ~

We also do selected buffing / polishing jobs.

Call for more information.

731-613-9192

10 a.m. - 9 p.m. central time

~ ~ ~

We are located at
PHOENIX SPECIALTY COATINGS
157 Kimery Store Road
Greenfield, TN 38230


UPS, FedEx and US Postal Service deliveries every weekday



SHIPPING ALTERNATIVES


I couldn't resist using this picture for the Shipping section ...
---

SPECIAL DISCOUNTS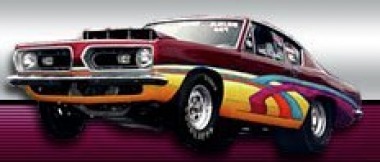 ForABodiesOnly.com logo used with permission
---
The Phoenix Specialty Coatings Business Group is ...


Logo used with permission
---